Those look like they would work fine. I personally preffer to use LED lights as they draw next to no power. Granted you are only going to have backup lights come on for very short periods of time. Here are a few other options/ideas for you to explore…

http://www.gpartsinc.com/p-4512-2x-6-oval-clear-white-led-backup-reverse-trailer-lights-grommets.aspx?cagpspn=pla&gclid=CL6kt_-q_rICFQqk4Aod1kkAZQ]2x 6" Oval Clear White LED Backup Reverse Trailer Lights + Grommets

Custom LED Backup Lights / Docking lights NEW ITEM Includes 1 Pair | eBay

2 LED Backup Lights 10 Diode Grommets + Chrome Covers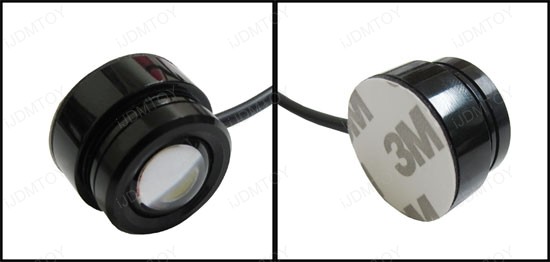 High Power LED Eagle Eye Lamps For Parking Lights, Fog Lights, Backup
EDIT: Sorry guys, this thread was locked inadvertently. It is now open as it should be.
[QUOTE=SolarJoe;12959]Blackhorse, ebay has a variety of different reverse lights here is a link for you to look thru.
GEM CAR PARTS HIGH OUTPUT BULB HEADLIGHT PAIR | eBay[/QUOTE]
Your link is for a standard (HO) set of headlight bulbs. The OP was referring to backup lighting.
Blackhorse, are you looking for better lighting to see when backing at night, or are you looking to be seen better by other drivers? If you are looking to be seen better by other drivers I would suggest an amber strobe light. :yo: