Hi people new guy here and im a LiFePO4 user.
Albeit not in an EV but I have a 12v total loss battery powering the fuel pump and ECU in my Honda CBR1000RR track bike. These 4 cells cost me $195AUD but they are absolutely amazing. They are the gray BMI cells available around the world from a Armin Pauza in Kellyville Sydney Australia. I bought them when the AUD was strong against the USD for $48 each. Now they cost $65 because the USD has miraculously regained its value in spite of the Bush admins efforts to destroy the world.
Heres some pics.
A 12v 10Ah LiFePo4 battery thet weighes 1.4kg will comprise of 4 of the "E" size cells in this pic.

Assembly will look something like this.
Note my bike has an external MotoGP style starter so the cables you see here are low amperage for pump and ECU only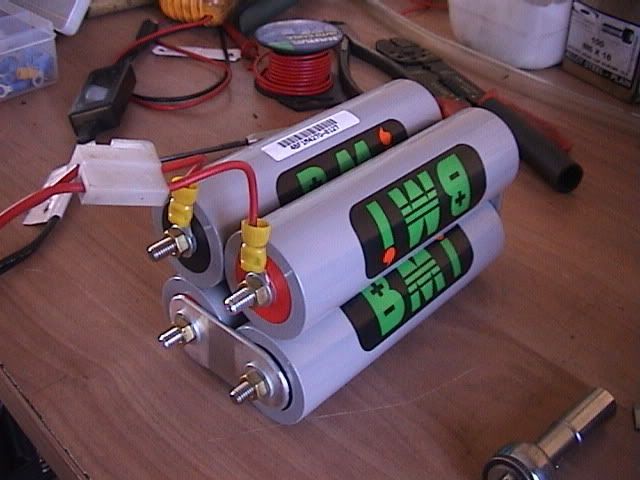 In this shot you can see Ive trimmed back the studs and that they are hollow.
One stud is copper and the other is aluminium. So you will have to take great care in
tightening the aluminium one.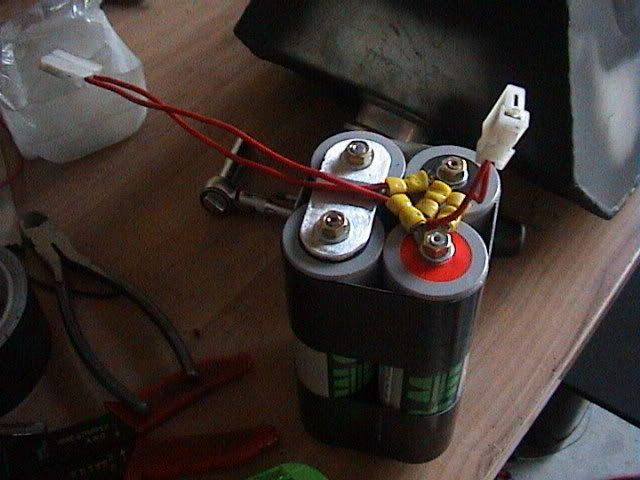 A dash mounted voltmeter has been installed.
Proper shock proofing for protection in crashes. The batteries are not flammable or volatile like Lithium Cobalt batteries.