It was almost a six months ago I went to charge the Gem and after plugging it in I did not hear the fan blowing so I unplugged it and disconnected the battery pack. I recently tackled both my 12V converter problem and ordered and replaced the Zivan fan( 612NGHH - ebm-papst, Inc. - Axial Fans | Galco Industrial Electronics ) but now I just get a sickly beeping and a yellow/orange LED.
While replacing the fan I also noticed the NTC 10 thermistor looked to have slightly desoldered so I removed it, tested it and soldered it back in place. I don't know how I didn't notice the relay it was leaning against had the cover melted but the relay is still operational as seen in this video.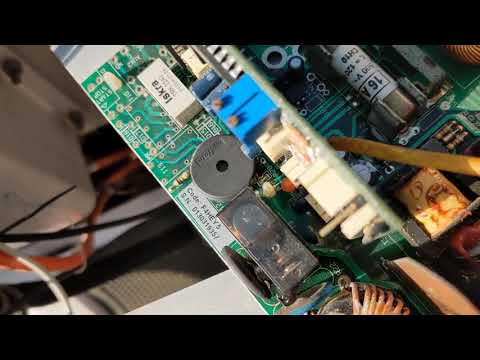 Does anyone have any ideas? Troubleshooting tips?
Looking at it closer, I see some feedback resistors might have leaked. There are 4 pairs and each pair measure 50 ohm in-circuit and 100 ohm(brown/black/brown) in parallel is 50 ohm so they seem ok.