Name it? Sure…
"Pimp My THiNK"
"Fugly is Forever"
"Wet Sponge"
"Rosemary's Afterbirth"
… And my favorite…
"Meth and Bondo"
Lol. Ok ok. Make and model. It's a 2013 something…
It looks like it has DNA From a Think.
Poor thing looks like it was facing directly into a nuclear blast.
I found a little bit of info via G-search. Many of the old links are dead but the text may lead to other searchable terms.
Bubble Electric Cart from Moto Electric Vehicles
4 Passenger Low Speed Vehicle-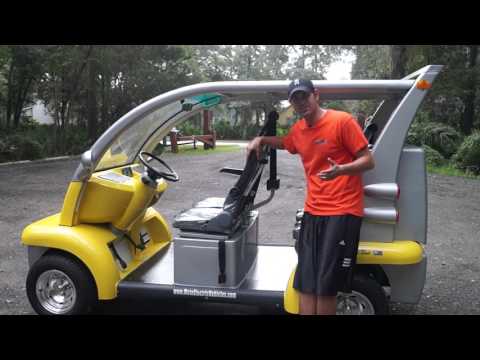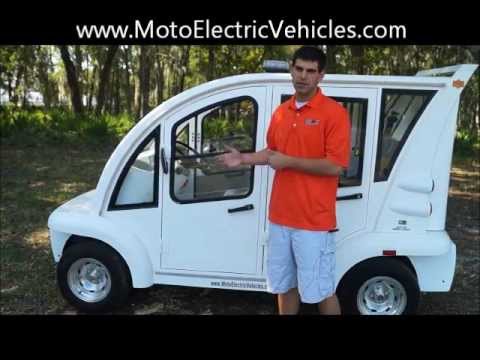 Still being sold?
This site has some owners manuals available.
https://www.motoelectricvehicles.com/low-speed-vehicles/motoev-6-passenger-forward-facing-bubble-buddy
This thing appears all over the place under different names.
Suzhou Eagle Electric Vehicle Manufacturing Co., Ltd.
China Eg6043p 4 Seats Best Electric Delivery Vehicle - China Electric Delivery Vehicles, Electric Service Vehicle
---
---
---
Star EV Bubble car
Bubble Car B48-K4

---
It does look like a Ford think. Must have sold off the design. Wonder if it's the same parts. Looking at the different brands the same model numbers.