I bought a 2002 e825 a couple of months ago that was completely stock, so I decided to do a few upgrades. I replaced the motor with a Ride-4-Fun motor, added 14 inch wheels, a 12 volt outlet, and an overhead console with stereo, home link (garage door opener), courtesy light, and switch panel. I still have a number of projects to do, but at least I have it back together and drivable now.
I ordered wheels from No Limit Wheels, but the colors on their web site are not accurate. The wheels were orange instead of red. I had them sand blasted and re-powder coated red.
The stereo is a single din head unit with a touch screen that is slightly larger than single din size (a double din head unit will not fit due to the curve of the roof). The stereo plays DVDs and has a back up camera that switches on when the car is in reverse. I pulled the wires for rear speakers, but have not installed them yet.
One switch on the switch panel controls the LED courtesy light. The other switch is for RGB LEDs I plan on adding to speaker rings around each speaker and strips to go under the car. I included a blank switch position for a possible project in the future.
I had some trouble figuring out what hardware to use for mounting the console. I finally bought these "18-8 Stainless Steel Binding Post, for 1/4" to 3/8" Thick Material, 1/4" Diameter Barrel" from McMaster. I think that is what is referenced in the installation instructions posted elsewhere on this forum. I also added "Expanded PTFE Sealing Washer, 1/4" Screw Size, 0.250" ID, 0.500" OD, Packs of 5" on the top of the roof side to try and keep water from leaking in.
The custom red wheels:

The console installed: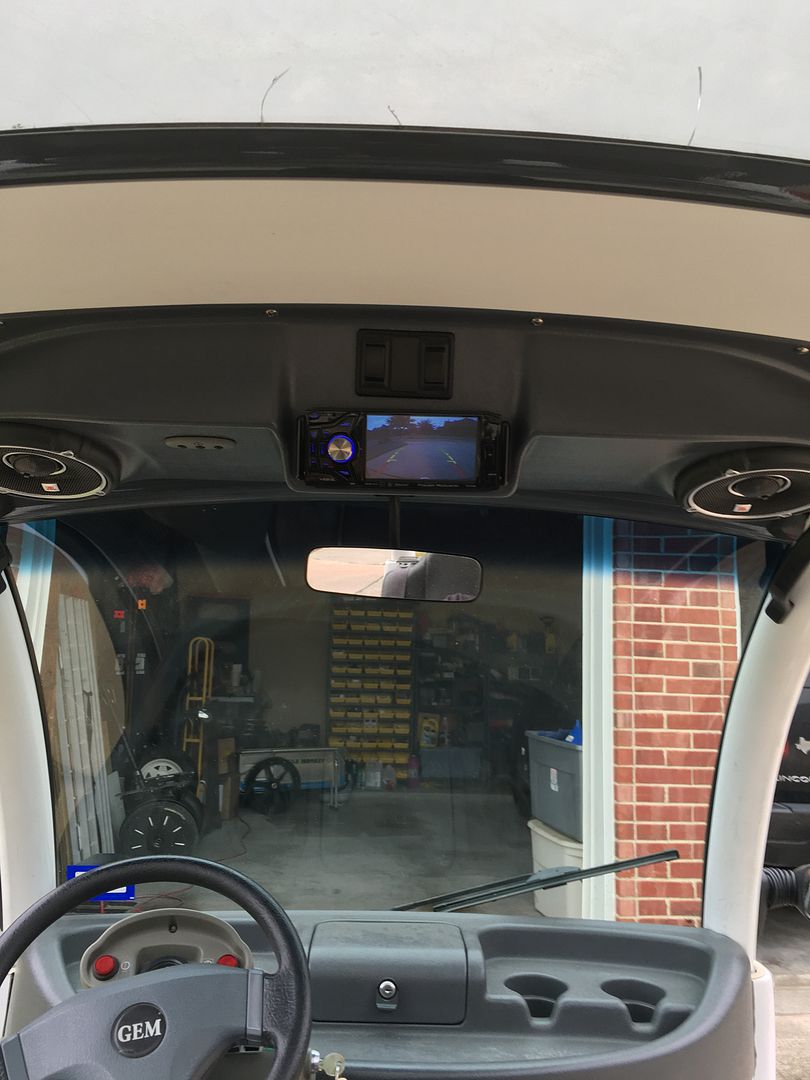 The wiring inside the console: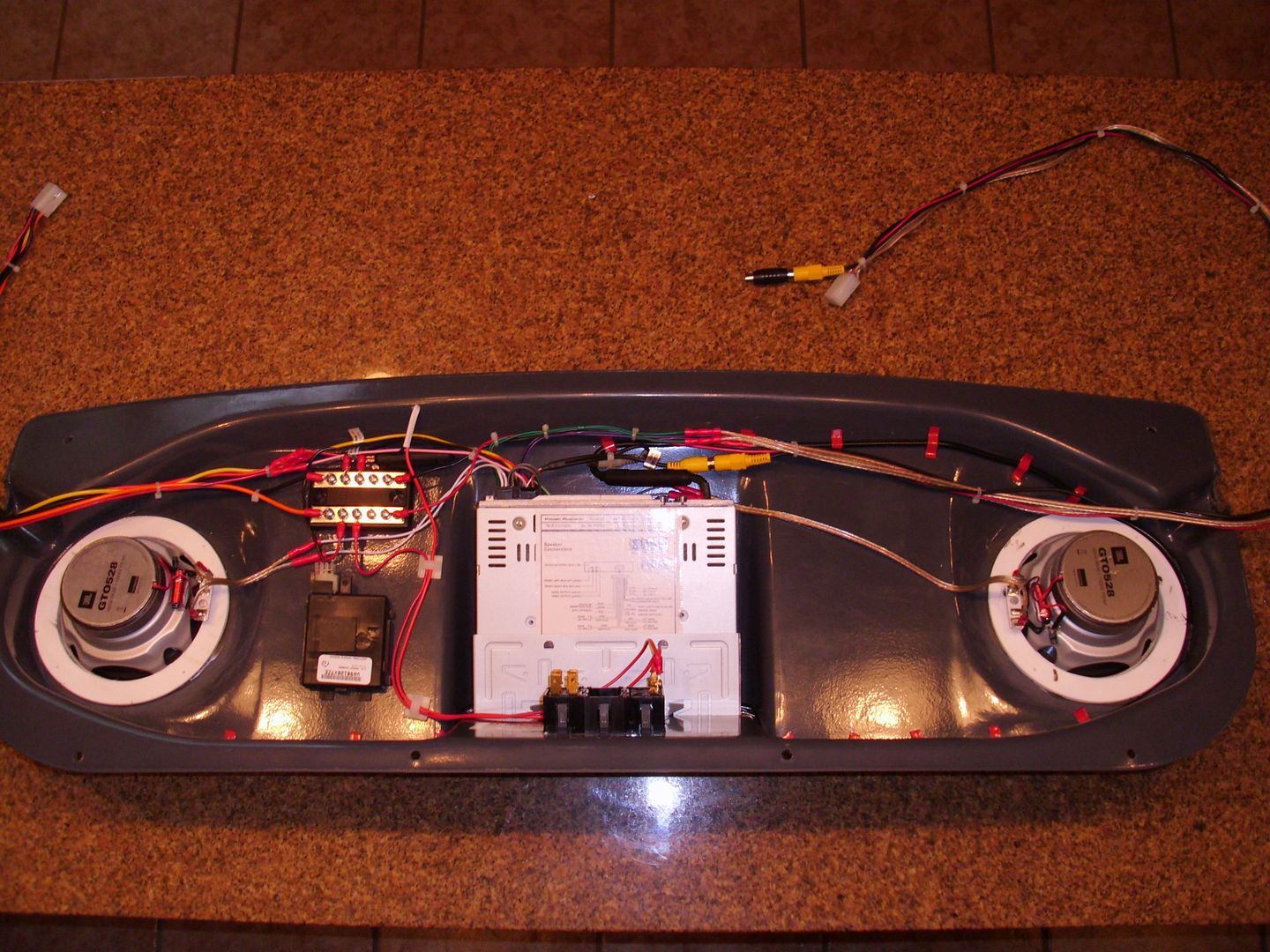 The bottom of the console (the buttons are the home link and the white strip is the LED courtesy light):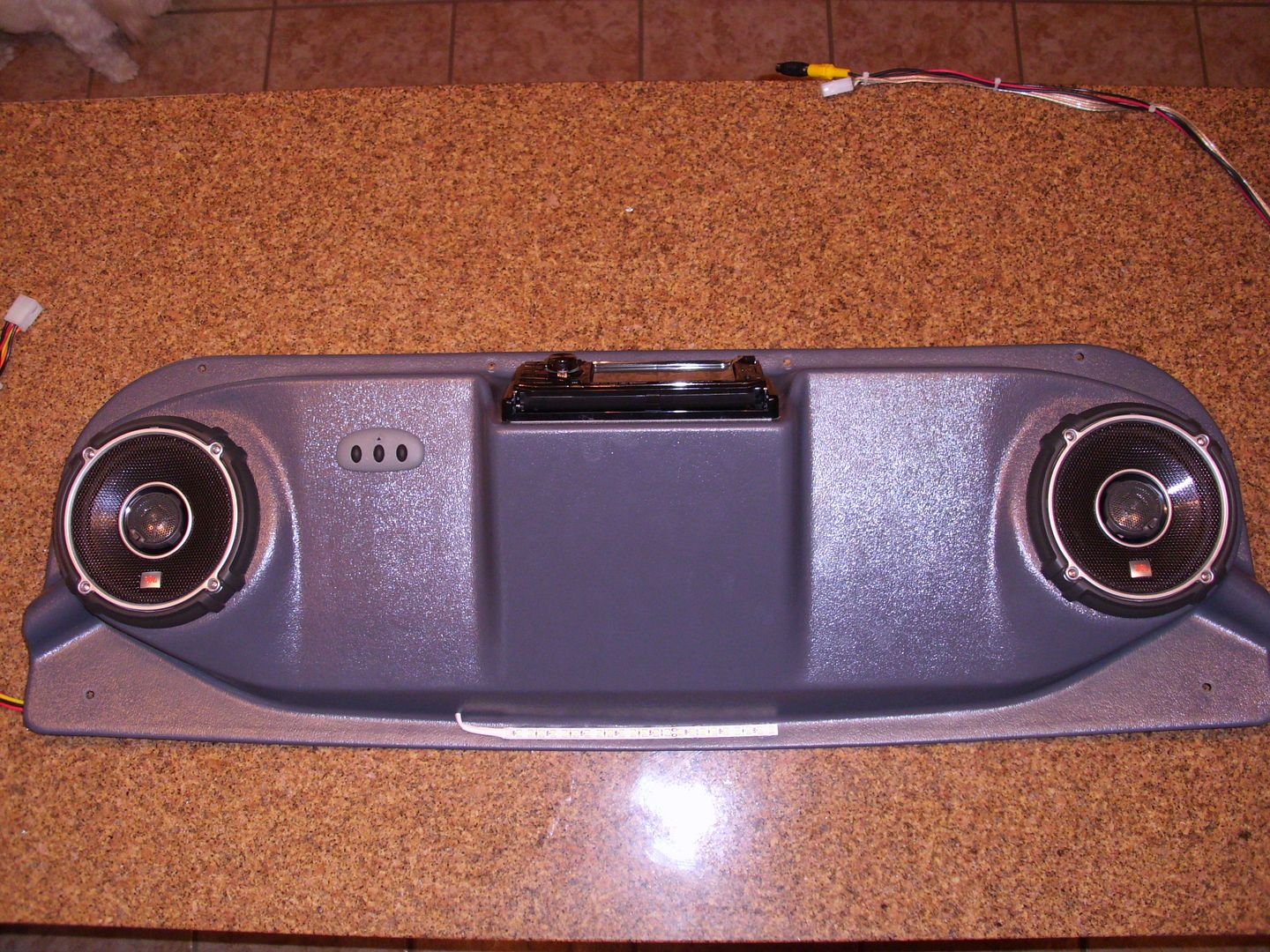 The stereo and switch panel in the console: